We are a full-service brand strategy and communications research agency working with a deep roster of medium and large brands.
Equation manages more than 1 million surveys each year on its proprietary surveyLAB platform across the U.S. and more than 40 countries worldwide.
What If You Found A
Trusted

Research Partner?
Who had experienced, dedicated, research rock stars – with all 'A' players and nobody coasting – everyone pulling the train to make sure we knock every project out of the park.
Who was not a technology company that knew a little bit about research, or a research company that knew a little bit about technology, but a company with deep roots in both so we can seamlessly handle complex projects.
Who was hyper-focused on data quality and understood the research sample landscape better than any other company on the planet.
Who understood that for a project to have the desired impact we had to be intellectually curious about your business to understand what made each project a success.
Would You Be Interested In Talking Further?
Surveys Are Ubiquitous, But Quality Data And Insights Are Scarce.
20%+ fraud rates after initial panel screening 100+ slide data dumps create more work for clients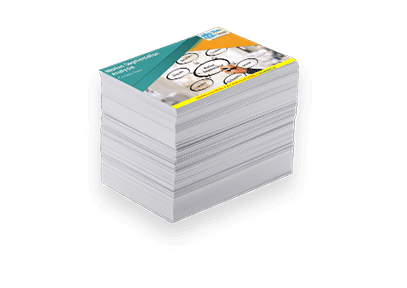 Answering Big Questions Through
Quality Data

And

Invaluable Insights

.
BUSINESS INSIGHTS
Highly experienced, senior teams
Analysis with a business lens
Curated and concise reports hat tell a story
DATA COLLECTION
Collection from reputable sources
Constant source monitoring so you don't have to
ADDED QUALITY CONTROL
In-house quality control on all surveys
Sophisticated fraud systems including CleanID
Analyst review of open-ends
Overview Of Our Three Core Services Areas
And These Are Our Most Frequently Deployed Research Products
Operational Excellence Delivered By A Seasoned Team
If you work with us, you will definitely bump into many of the following people…we're looking forward to meeting you!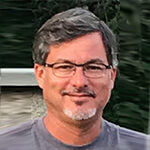 Mike's passion for innovation and experimentation are an integral part of Equation's business model. He started the company 22 years ago as an experiment to see if people from all walks of life and all corners of the country could work together in harmony on the most complex and demanding research projects. The fact that they could do this in their pajamas from wired homes helped, but Mike will tell you the real secret is simply the dedication of a very smart and motivated team. Mike has nurtured, grown, and guided this team into an amazingly successful company.
On his off-days you can find Mike paddle boarding at sunset on a calm inlet in Wrightsville Beach, fishing with his son, playing the African Drums, knocking an ice hockey puck around or trying (unsuccessfully) to finally win Equation's Fantasy Football League.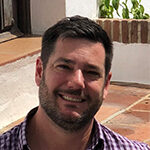 Chris Burke
Vice President, Research and Development
As a former client, Chris admired the Equation team from afar before hopping the fence to join them in 2007. Since then, it's been a wonderful adventure working with some of the smartest, nicest people he's come across professionally or otherwise.
Chris has spent most of his career designing, analyzing and helping to implement strategic research. He's a master at taking a business problem and churning out a unique, insightful research solution.
When he's not thinking about research, Chris takes advantage of Equation's distributed business model to travel somewhere new and exciting (or at least aspires to since he is now outnumbered with 3 year old twins!). When he's not doing that, Chris is equally at home on a bike or a hike catching some fresh air, or walking his beloved dog in the wee hours of the morning.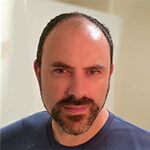 Paul Soldera
Chief Research and Strategy Officer
Like Chris, Paul joined Equation as a previous client – admiring the speed, flexibility and just out-and-out fun the people at this strange little company were having! Since then he hasn't looked back.
Paul brings over 25 years of experience in a host of research roles. Even though no previous jobs quite prepared him for the pajama dominated environment of Equation Research, he has perfected thinking about difficult research problems in boxers and a t-shirt. When he's not thinking in his night-clothes, you can find him working to direct Equation's strategy, helping clients solve difficult business problems, and finding ways to tell compelling stories with otherwise dry research data.
Paul hails from New Zealand where he brings a love of all things nature. Outside of work, you can currently find him renovating his home in West Sonoma County, California or spending time with his two beautiful children.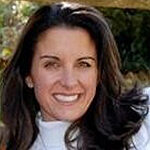 Elizabeth Kwiat
Vice President, Client Services
Since Equation opened its virtual doors more than a decade ago, Elizabeth has been there (and done that). She now serves as the Equation Traffic Tower, keeping our virtual team connected, coordinated and working seamlessly to deliver great results to our clients.
Elizabeth is a key part of delivering consistently on the Equation Experience – the way we support clients and each other using four principles known as A2R2 … Available, Approachable, Reliable and Responsive.
On a more personal note, Elizabeth married her college sweetheart and they have two children and a trusted chocolate lab (her office mate). They enjoy spending time with family on Martha's Vineyard and at various vacation spots in upstate New York.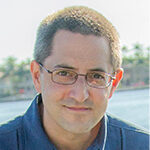 Daniel Blackman
Vice President, Research and Operations
Dan has also been there from the start. And when you are involved with something from conception, it's always interesting to see how carefully laid plans evolve. One of the most rewarding parts of Dan's job is participating in the continuing evolution of Equation. As 'the man behind the curtain', it's Dan's job to make sure everything runs like clockwork to ensure clients get fast, accurate, usable results.
Dan is 'sneaky smart'. He graduated from Grinnell College, earning a degree in Mathematics with an interdisciplinary concentration in computer science and technology. He holds a Masters degree in Sport Management from the University of Maryland.
Gone are the days of playing golf till dusk, traveling the world and playing with his dog. Only to be replaced with equally rewarding quality time with his two young children (although he still makes time for the dog). And, as does any good Wisconsinite, he follows the Packers on Sundays during football season.
Troy Wing
Chief Technology Officer
To boil it all down to its very essence, Troy works with computers. He is the brains behind Equation technology, including our proprietary surveyLAB platform for online survey programming and reporting. Whether he is working out a complex solution to a client's specific survey design task or coordinating real-time data integration API's with client data warehouses, he is constantly working to ensure Equation is at the forefront of research technology.
Or Please Complete The Information Below